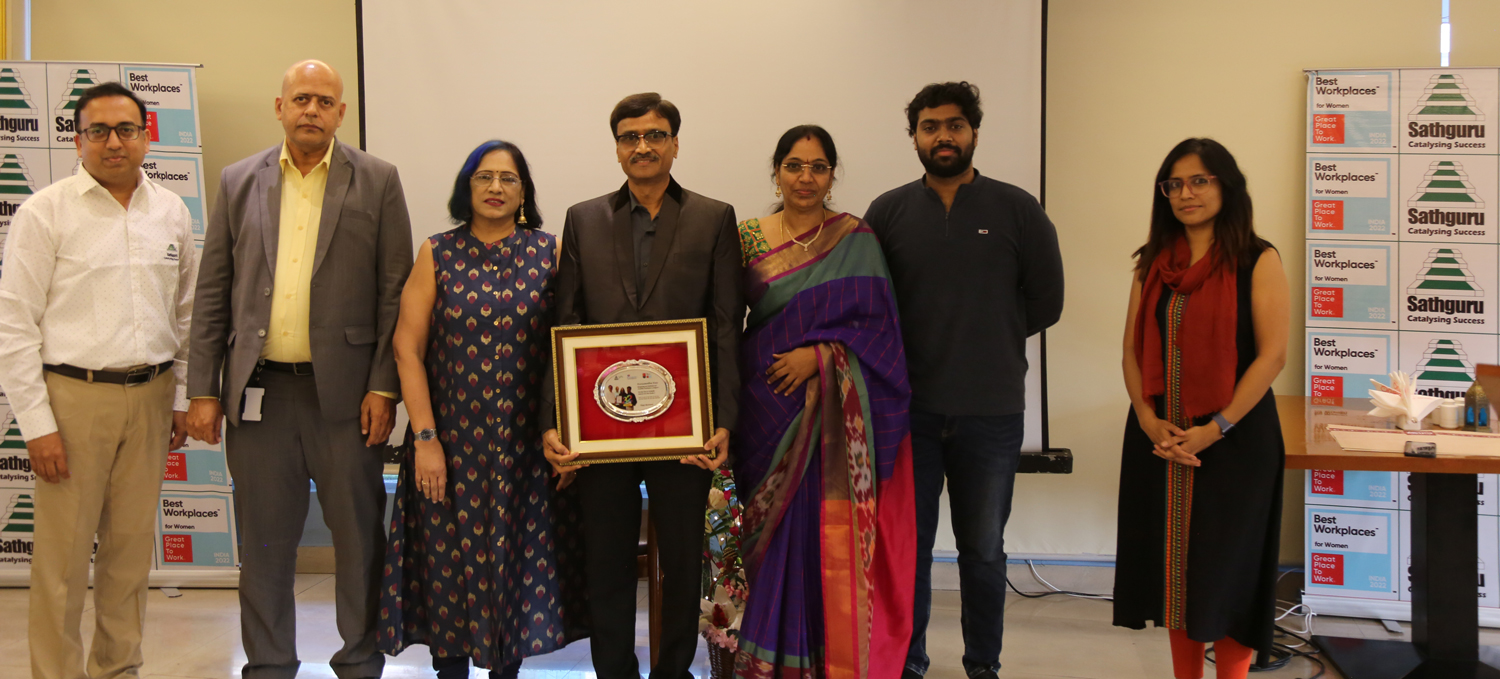 Amidst the vibrant pulse of a bustling city, an atmosphere brimming with warmth and jubilation enveloped the surroundings as Sathguru, with hearts full of admiration, extended a felicitation to one of its brightest stars, Hanumanth Rao. The last day of July, 2023 marked a remarkable celebration of a journey characterized by unwavering commitment and unparalleled dedication within the corridors of Sathguru.
Initiating his journey in 1991, in the domain of accounts, Hanumanth Rao embarked on a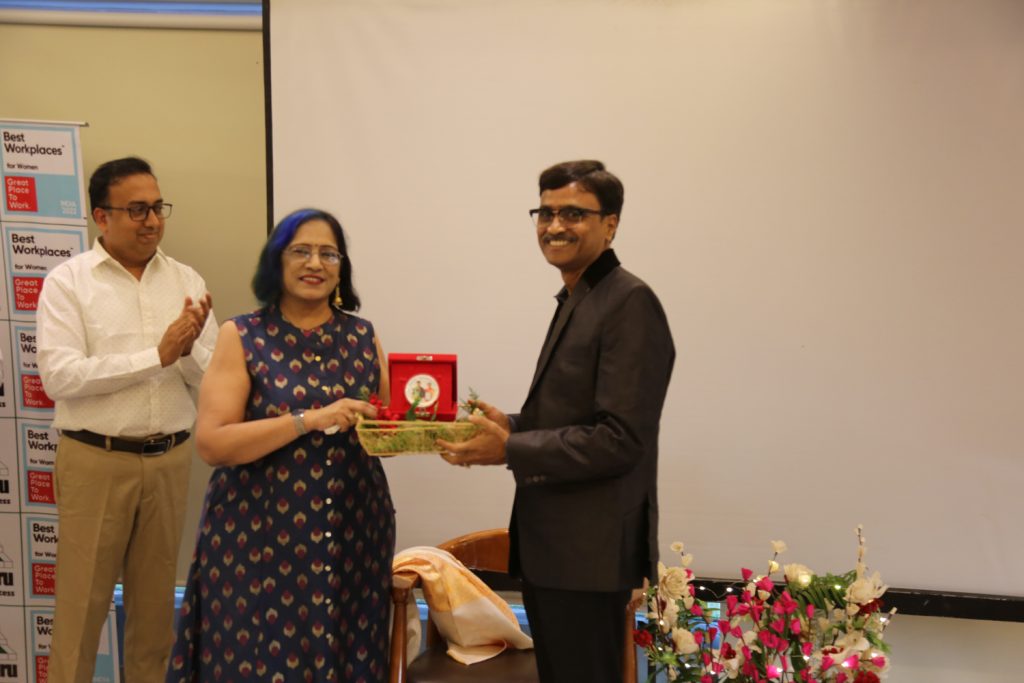 transformative trajectory that eventually led him to the coveted Software Division- Sathguru Software Products. With the passage of time, his ascent was nothing short of awe-inspiring, culminating in his current position as the Associate Vice President (AVP) and Principal Architect- Cloud Products. A remarkable span of over 32 years stands as a testament to his enduring dedication and relentless pursuit of excellence, painting a portrait of inspiration for all who have had the privilege of crossing paths with him.
Employees across all divisions of the company had congregated for this momentous felicitation ceremony. Their collective anticipation radiated through the air as they stood united to cheer and honour the individual who had been a steadfast witness to the company's evolution from its unassuming origins.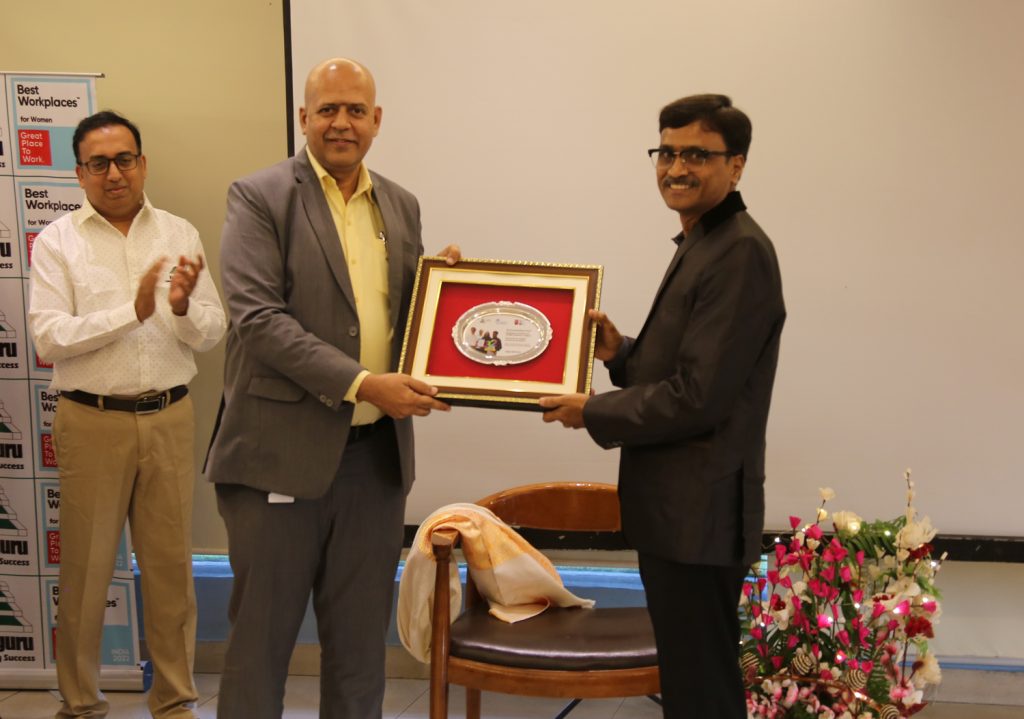 The visionary founder-directors – Vijayraghavan, Hemalatha, and Ragunathan – regarded Rao not just as an asset to Sathguru, but as a part of the family. In those early days of the company's inception, Rao had stood shoulder to shoulder with these stalwarts, shouldering the weight of challenges and jubilantly partaking in shared victories. His presence had been integral to the tapestry of their collective journey, weaving a thread of resilience and camaraderie that truly speaks of the organisation culture.
As the evening unfolded, heartfelt expressions of love and admiration for Hanumanth Rao resonated through the room. One after another, employees stepped forward, recounting memories of how he had touched their lives with his wisdom and compassion. When Ragunathan and Hemalatha took to the stage, their voices tinged with emotion and expressed that Rao would always remain an integral part of the organization. They bestowed upon him grand bouquets, elegant shawls, and prized mementos as part of the felicitation. He was also encouraged to participate in meetings whenever possible, ensuring he remained well-informed about ongoing advancements.
A poignant video was showcased, immortalizing Rao's profound impact as Sathguru alumni, colleagues and clients expressed their emotions and heartfelt wishes for Hanumantha Rao. The hall echoed with applause and laughter as memories were relived, and gratitude flowed freely.
With his family by his side, Hanumanth Rao stood tall, a proud figure beaming with joy. His loved ones expressed how they looked up to him with immense pride.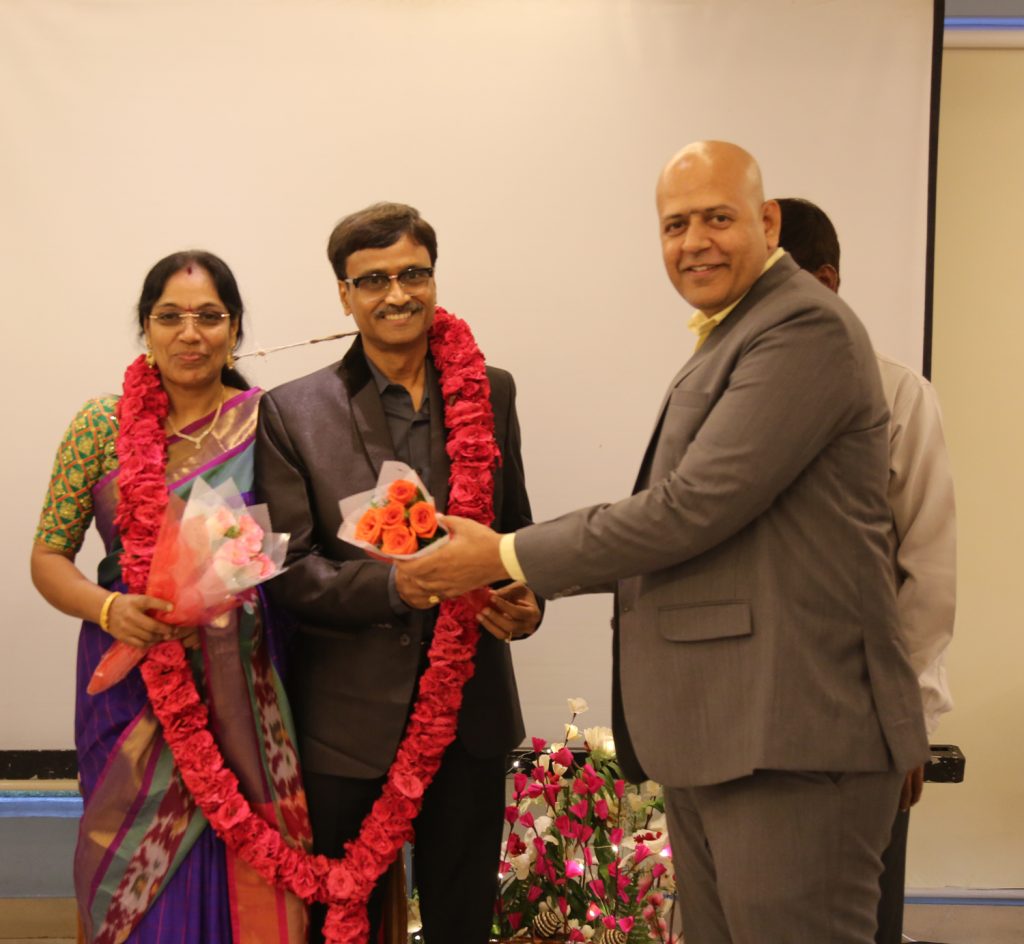 The ceremony took a momentous turn when shawls and flowers were draped around Rao's shoulders, as a symbol of deep respect and honor. Each department showered him with tokens of love – small gestures yet filled with immense sentiment.
As the evening progressed, tea and Turkish snacks were served, setting the stage for heartfelt conversations and laughter. And who could forget the grand cake-cutting, where the joyous energy reached its peak as the room burst into song and cheer!
Throughout the event, the HR team, skillfully anchored the show with witty charm, adding a sprinkle of light-heartedness to the sentimental evening.
As the day rolled by, Rao's family was hosted to a sumptuous dinner by the Directors of Sathguru Management Consultants.
The farewell party for Hanumanth Rao was not just an event; it was a heartfelt celebration of a life well-lived, an ode to the bonds forged through decades of dedication and camaraderie.