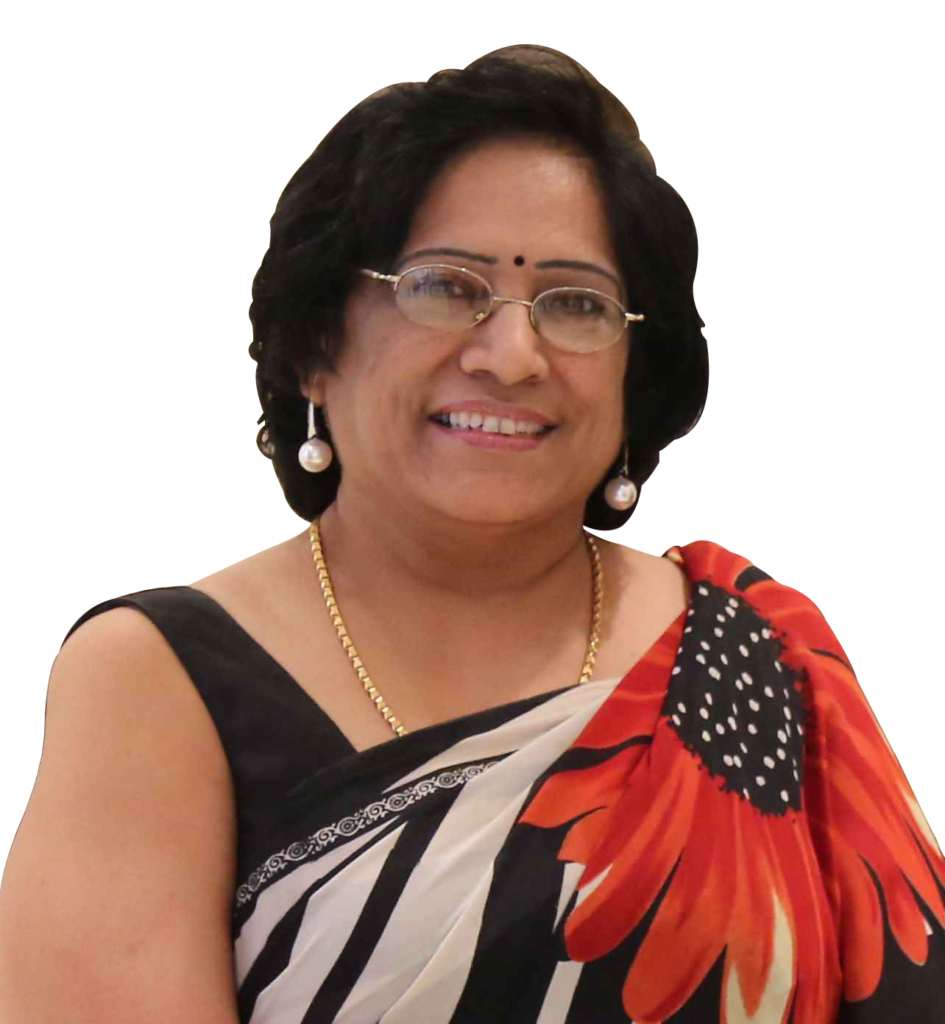 Each day dawns with exciting opportunities &challenges.
At the end of the day you walk with pride of having brought to the table great innovative solutions for our clients & Sathguru.
At Sathguru you have unlimited opportunities to learn, explore, express, & experiment.
With exciting assignments, great work culture, transparent policies, innovative employee engagement initiatives, we at Sathguru focus on continuous learning& personality development.
Sathguru is a family of affectionate & caring people & we stand by our employees at all times whether it's a professional or personal need.
I am confident that we will will go a long way together in contributing to the success of Sathguru's initiatives.
If you have the passion for innovation & delivering excellence, then Sathguru is the right place to unleash it.
Hi, I am Hema Vijayaraghavan, wishing you a great learning experience at Sathguru.
At Sathguru, we help unleash your potential to create a high performance environment.

My career started as an Accountant in SATHGURU. During my tenure as an accountant I have shown inclination towards software development and the management had encouraged me to purse my PGDCA . After my diploma I was tasked to develop my first module (payroll) and since then I have been part of many other modules and vertical solution development. I have served as a software developer for 5 years and in this time period I had learnt the best practices of software coding, design and project study.
As part of Learning & Development initiative, Sathguru provides continues learning opportunities to their associates. Various advanced professional courses are organized throughout the year, that not only guides them in their core technical area but also help them imbibe the nuances to emerge as successful leaders.
The dawn of the year saw the associates undergoing the prestigious Dale Carnegie Immersion course over a span of three days. It was an enlightening and engaging experience for all. The activities, apart from being thoroughly enjoyable, brought out the best in everyone. An unusual blend of humor and seriousness was the perfect recipe to keep everyone fully engaged over the three days of intense learning. While some polished their inherent skills, others came out of their cocoon and surprised all with their hidden talents. The intense yet exciting course closed with our Director awarding Dale Carnegie certificates to each of the associates who participated in the training.