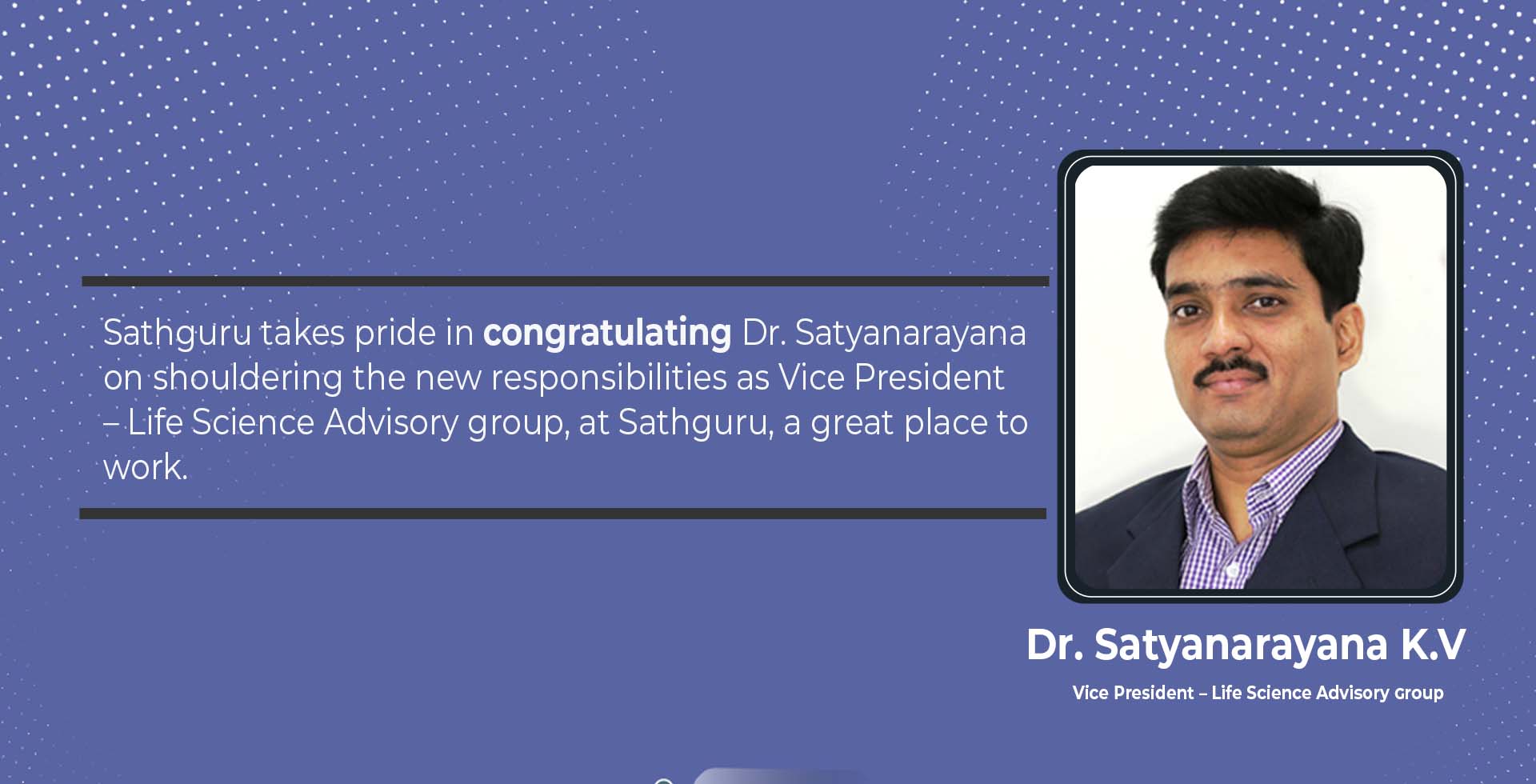 Sathguru takes pride in congratulating Dr. Satyanarayana KV on shouldering the new responsibilities as Vice President – Life Science Advisory group, at Sathguru, a great place to work. Satya is associated with us since 8 years and has progressed through responsible positions demonstrating his depth of knowledge and thought leadership.
He comes with a vast experience in corporate R&D, innovation management, corporate strategy, technology licensing & commercialization, technical due diligence for M&As and IP portfolio valuations. He is involved in project management of development focused public – private partnership projects involving technology transfer, agri – food production systems and food safety.
At Sathguru he had an opportunity to become an FSPCA Trainer of Trainer and Lead Instructor for Preventive Controls for Human Foods, a CII Certified Expert in Carbon Footprint & Life Cycle Assessment and an IIM A alumni status post Senior Leadership Program. He has trained over 300 food safety professionals from South Asia /food exporters to USA under US FDA's FSMA and is also trained in India Good Agricultural Practices (IndGAP).
Satya has authored 11 publications and has a patent to his name. He has been featured in various business magazines like NutriThink, IAFP2020, etc.
He brings a wealth of experience to the Life Science Advisory group and it is a moment of pride for the team.
He loves reading, travelling and spending time with his family.