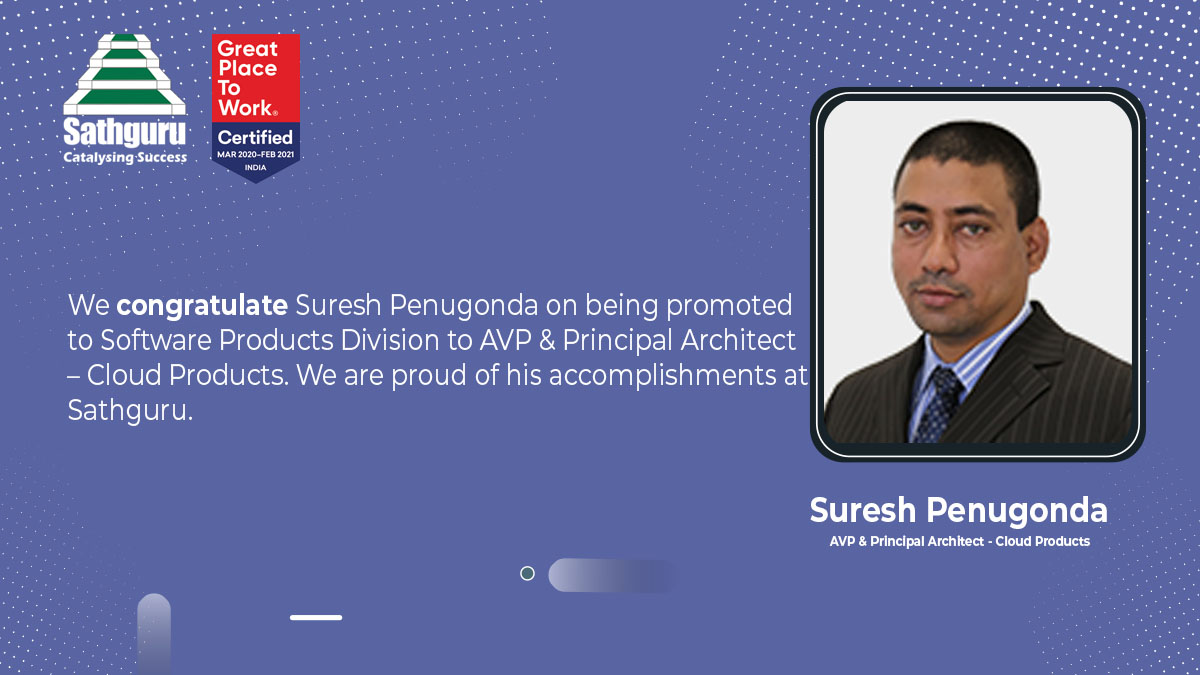 It is a moment of great pride for Sathguru to announce the promotion of Suresh Penugonda in our Software Products Division to AVP & Principal Architect – Cloud Products. He joined Sathguru in 2001 and has completed 21 years of highly accomplished service. He proved the point that anything big can be achieved in small steps with a small team and was the main backbone to have built our 26 modules cloud Retail ERP product 'Retail ViVA'. Be it his intimacy to detail, clarity of expression to colleagues, debugging with a calm posture or comprehension of high level documents or foresight of what's about to trend in his area of expertise, Suresh always excelled to great appreciation. To every colleague who worked with him, he is a true mentor and his patience to explain is noteworthy.
Suresh's analytical skills coupled with business process understanding makes him a gifted designer of complex systems of inter-connected processes. He re-trained several of our resources on new technologies, through a structured Learning & Development process and created an in-house army of experts who constantly longed for researching on new innovations.
Suresh is a natural software product designer and Sathguru has provided him with the right platform to explore and enhance his areas of expertise. We are proud of his accomplishments at Sathguru and look forward to many more contributions of his intellectual curiosity.