As the world continues to battle through the pandemic, with most countries under lockdown, connecting with associates – through digital platforms proves to be relevant and top of mind for every organization.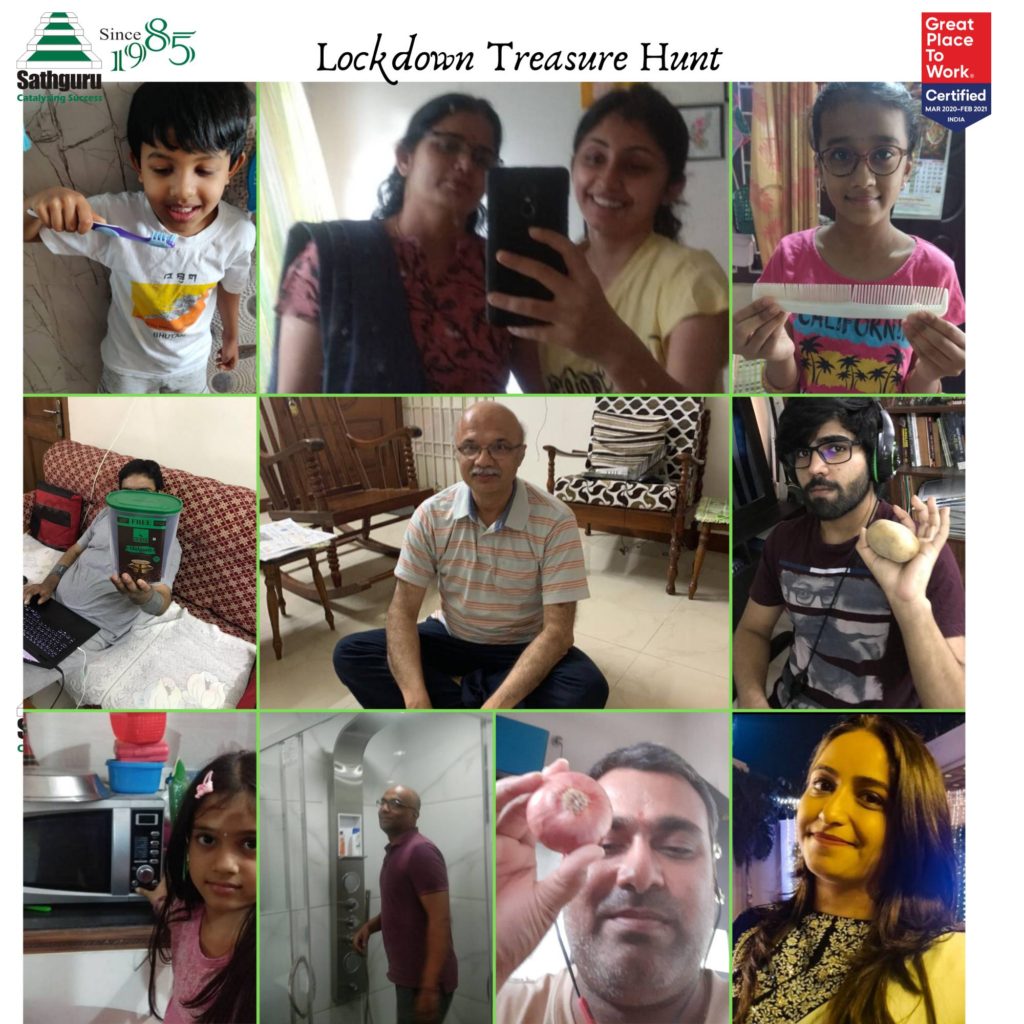 Working from home, associates cannot walk over to their colleagues' desks. Hence to interact with our associates & their family members in the virtual world, we have come up with fun filled activities.
We kick started it with " Lockdown Treasure Hunt " @ Home.
Using technology optimally, we created specific Whats App group with our associates to keep them engaged and entertained during the lockdown period.
Lockdown treasure hunt involved not only our associates but also their family members. Interesting treasure hunt clues were shared on the whats app group, relating to objects that are normally found at home. The teams had to think analytically and respond swiftly.
One could clearly witness the joy our associates had on their faces with virtual hugs, greetings, smiles and emotions.
This symbolises oneness among our associates and their family members, the Sathguru culture.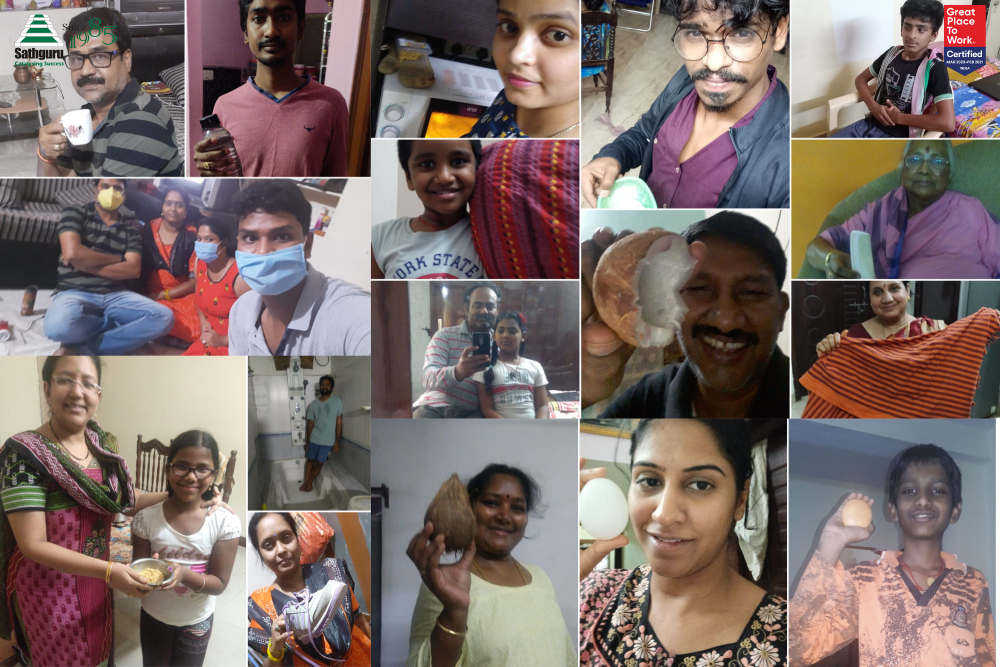 Family members (spouse, children, parents, siblings) of our associates were also invited to play the treasure hunt and they participated with high spirits and enthusiasm.
This treasure hunt was surely a strong dose of "steroid" that everyone badly needed during lockdown.
We look forward to continue to engage in the virtual world with many more activities in the weeks to come and stay connected with different teams to boost their energy and morale.
Three Cheers to our high energetic team and their family members