We take pride in initiating our first ever virtual talk show, Sathguru Family Time – Dil Se, Dil Khol Ke..Manasu lo mata connecting our associates & their family members.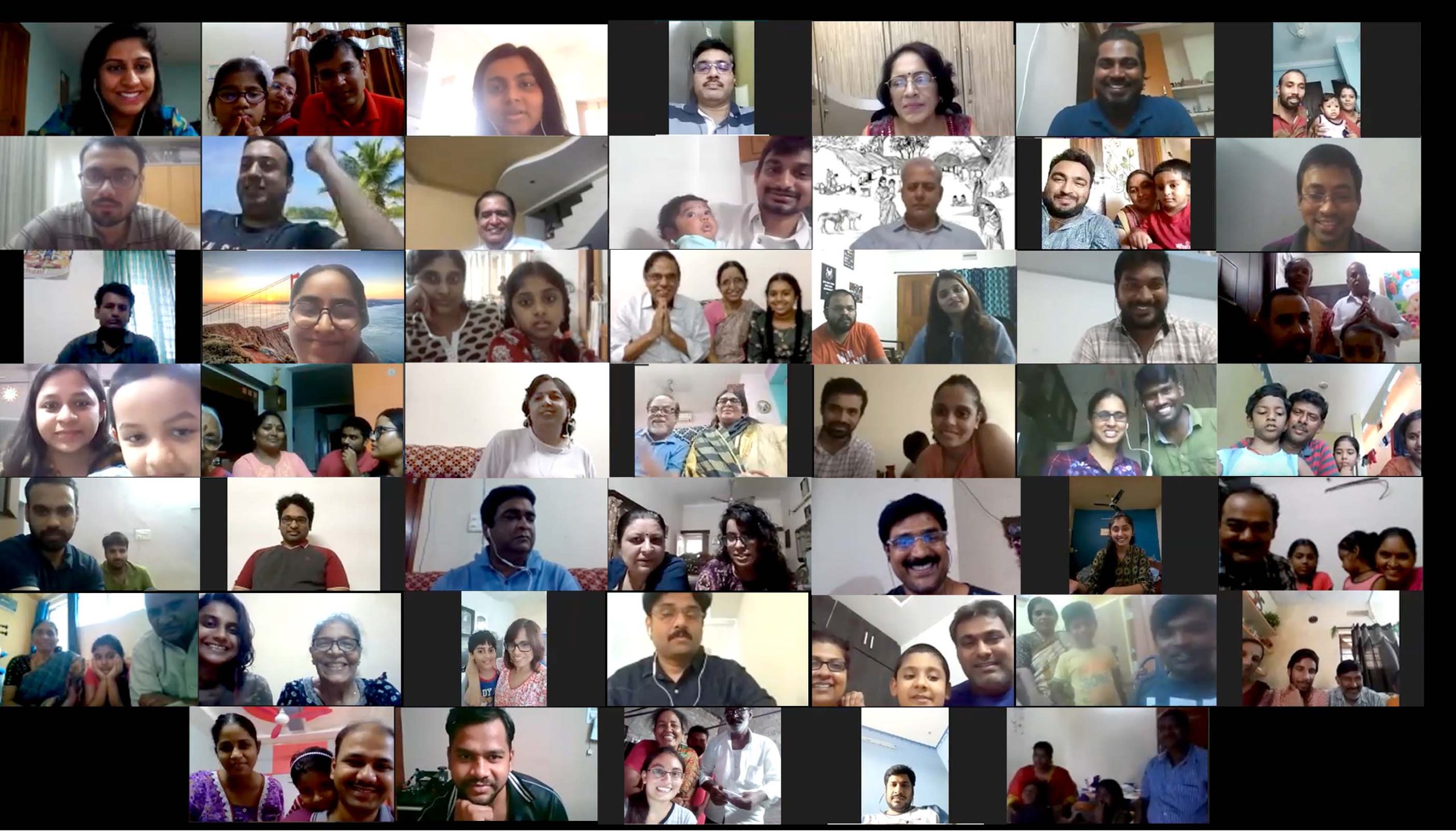 We were overwhelmed with the response and the incredible love showered by them.
The whole concept of the show was based on informal chat by associates during chai and lunch breaks in office and we know how much everyone were missing such golden moments.
Though we met virtually, the twinkle in their eyes and their sparkling smiles made us more energetic and generated tones of energy flowing across to everyone raising the energy meter as the show moved on.
During the lockdown when we are unable to meet each other, what else could have been better than the Sathguru Family Chat Show. We were excited by the participation from not only our associate but also their spouse, children, parents, grand parents, brothers, sisters and other immediate family members from various parts of the globe.
As everyone of us were anxious to know about the status of vaccine for covid, our Director, Ms. Pushpa Vijayaraghavan who heads the HealthCare Division, shared her insights on the status of the vaccine – a very informative session indeed!
During the virtual game in the ice breaking session, we were able to witness how well our associates were prepared to fight covid, protecting themselves and their family members from this pandemic.
The voluntary song by a parent was a perfect kick-start that laid the platform to discuss openly "Dil Se, Dil Khol Ke" – "anything to everything from everyone".
Incredible recipes by the spouses, our associate's hidden multi-tasking skills, super-talents of our lil champs and lessons learnt during the pandemic were some of the interesting discussions that came up during the chat show.
We are sure that businesses that are badly affected due to Covid, would largely benefit by the valuable suggestions, that came in from our associates and their family members, on how to stabilise and generate an alternate source of income.
Virtually teasing each other with witty comments and actions added flavour to the show bringing back the cherished moments of time spent at work place.
This chat show was a perfect work life balance not only for our associates but also their family members, giving them a break from their regular routine and enjoying a relaxed evening, chatting with other associates and their family members.
Sathguru truly symbolises the famous saying 'Vasudhaiva Kutumbakam" as we truly live the spirit as One Sathguru Family and endlessly reinforce our great culture and bonding with each other.
Whether it's work @ office or work from home, with colleagues or with family members, let's say it out loudly … Sathguru is undoubtedly a great place to work – yesterday, today, tomorrow & always!
Three Cheers to the Sathguru Family!