Bonding over Music
The unbridled conversations with the known faces on the screens harvested into another virtual event that had fewer words and more music.
Sathguru Family Chat Show revealed the abundant talent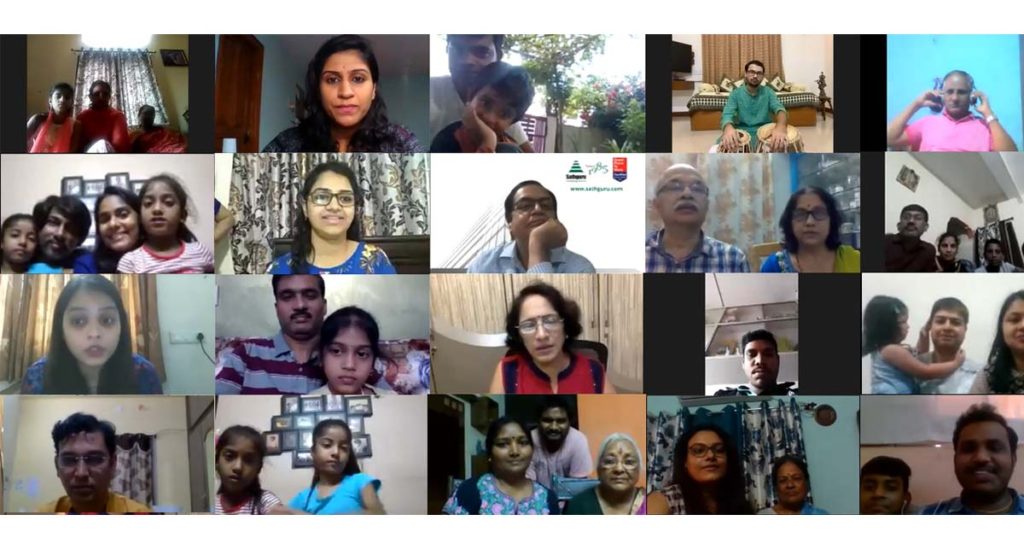 in our associates and their family members which got the right honing during the lockdown phase. The Sathguru Virtual musical Evening rendered a platform to showcase these talents. It was a one and a half hours of melody and rhythm on August 29, 2020, where 16 musicians entertained the entire Sathguru family virtually.
Some enthralled the audience with their captivating vocals, some caught on to the right beat with their instrumental prowess. The event had a versatile range from ragas to Bollywood, medley to chart-toppers. It was an evening of melodies and good moments, raising the spirits high and relieving the associates and their families from the anxiety and uncertainty of the pandemic .
The evening saw a unique blend of musicians across various age groups participating enthusiastically brining in the music of their time. The parents and the grandparents too stunned the audience with their performance, energy and vigour.
The evening of August 29 certainly made it clear that Sathguru's greatness is not only in its profound knowledge but also in the closeness and warmth that every individual of the Sathguru family shares.
Let's get drenched in the melody of music and create mesmerising memories together.
Presenting the musicians of Sathguru Family.
Performance by Pinak Paranjpe

Performance by Diksha Jaji

Performance by Gaddam Krushna Kanth

Performance by Prathik Patkar